The usual waakye is sold in packs, leaves, and/or polythene bags – the reason the sighting of the food in bottles triggered perpetual social media reactions.

From Tuesday up until now, #waakyelivesmatter has been occupying the number 1 spot on Twitter, Ghana trends, with tweeps wondering who would use an unconventional method to package the delicacy.

The brain behind the 'waakye in jars' is Ghana's hiplife grandpapa Reggie Rockstone. The rapper credited to have caused a revolutionary in Ghana's music has been running the waakye business with his wife for years at his Cantonment base with the brand name 'RockzWaakye'.

In response to the conversation stoked by the decision to package waakye in jars, he humorously allayed fears in a tweet, saying "Fear not my fellow Ghanaians".

He mentioned that the package is only for hotels and export as well as any person who may desire it.

"This is not for you who like your Rockzwaakye as we gave!" he stated. "This is an innovation that has hit the bank account so smile! Yours is same but this na deal! No plastic and very environmentally dope! Hotels n our fam outside and for you who want it so."

Reggie Rockstone boasts of selling about 300 packs of waakye daily. He touts he has had great personalities including Sarkodie, Iddris Elba patronize his services.

"Waakye is my brand. The waakye has been my food since my upbringing…My mother even made a video explaining how waakye was introduced into my life. So, waakye has been in my life from infancy…We're trying to make it international", he said on Nkonkonsa TV.

"This has been the biggest so far. In fact, we have broken records. We have never sold this much ever before. We are moving as much as 300 packs of waakye day".

Reggie Rockstone✔@ReggieRockstone
FEAR NOT MY FELLOW GHANAIANS

THIS IS NOT FOR U WHO LIKE YOUR ROCKZWAAKYE AS WE GAVE! THIS IS AN INNOVATION THAT HAS HIT THE BANK ACC SO SMILE! YOURS IS SAME BUT THIS NA DEAL! NO PLASTIC AND VERY ENVIRONMENTALLY DOPE! HOTELS N OUR FAM OUTSIDE AND FOR U WHO WANT IT SO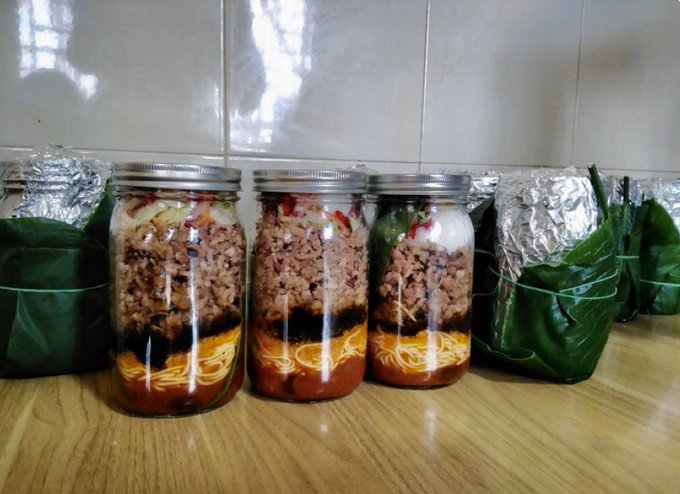 114Twitter Ads info and privacy28 people are talking about this
Your greatest achievement is selling 'waakye' – Shatta Wale tells Reggie Rockstone
A few weeks ago, dancehall artiste Shatta Wale in an attempt to back his claim that Reggie Rockstone is poor, taunted the veteran for venturing in the waakye business.
Shatta Wale in an interview on TV3 said Reggie Rockstone's music has had no impact in Ghana's music scene, stressing that the waakye business is the only enterprise he can boast of.
"Your achievement is 'waakye.' Don't tell me I have made a mistake [saying you made no impact]. You don't know this industry than me. You didn't motivate anyone with anything. Your hiplife didn't make any impact," Shatta Wale poked.
But Reggie Rockstone appeared unperturbed as he kept advertising his business.
He told Jay Foley: "My wife and I have been selling Waakye for ten years but what even gave me the motivation was the fact that people were trolling me for selling Waakye. For those ten years, Shatta Wale did not 'hype' my Waakye like people are saying but my wife and I were doing fine in selling it. So when the trolling started my wife and I was like are they crazy? Because we've been paying school fees and stuff with the money the waakye brings us.
"When the whole Shatta Wale thing came, it was the time corona had hit the nation so bad. And we were on lockdown so we couldn't open our pub. So I was just finding a way to get something to do without selling alcohol since pubs were to close down. So just as that time, Shatta Wale made that comment, it went viral and my wife and I leveraged on that. Now the business is booming crazily."
All this packaging for Waakye.

I'm impressed.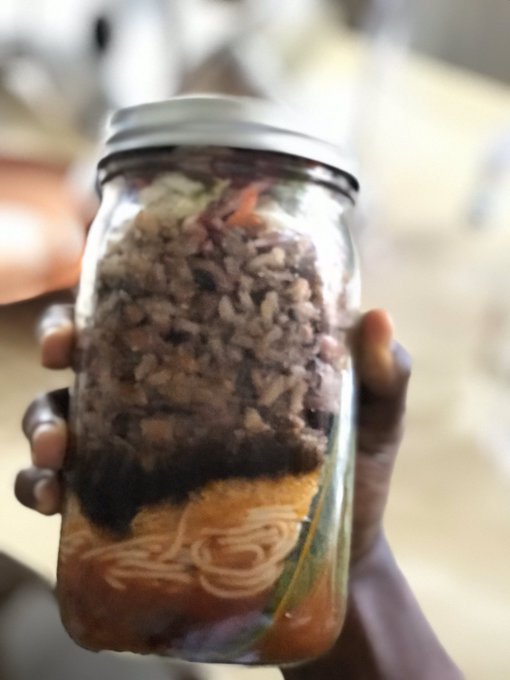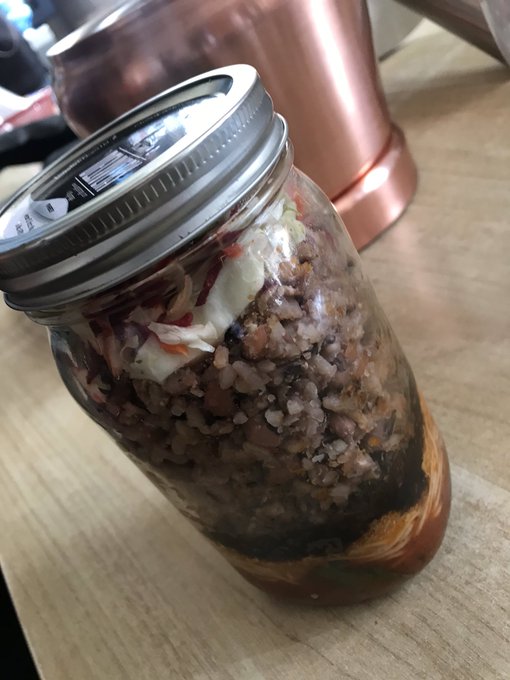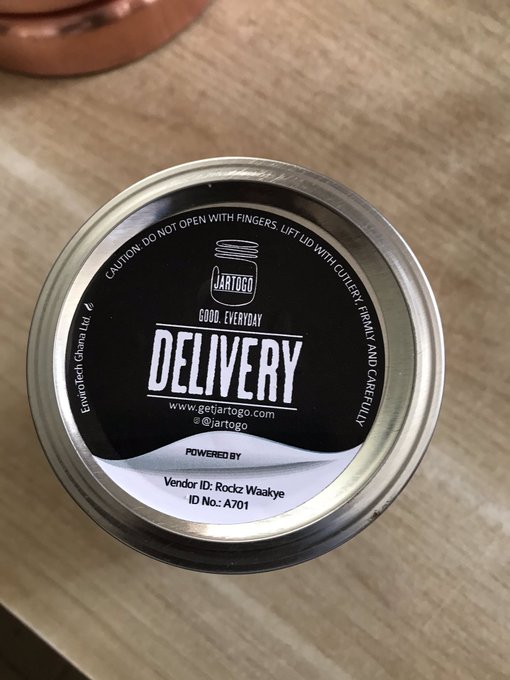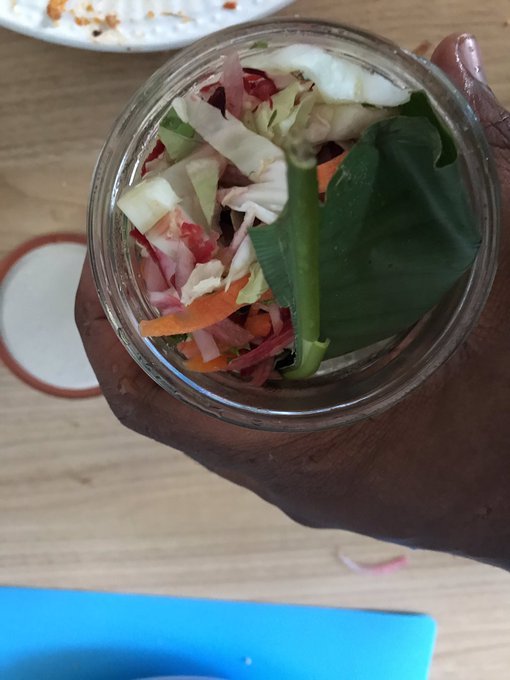 2,230Twitter Ads info and privacy1,143 people are talking about this
#SonOfTheMostHigh@chosenyesuba
Waakye is a delicacy created by the people of Northern Ghana. We have enjoyed it in a leaf for centuries.

What if this new packaging can make it a global delicacy!#WaakyeLivesMatter54Twitter Ads info and privacySee #SonOfTheMostHigh's other Tweets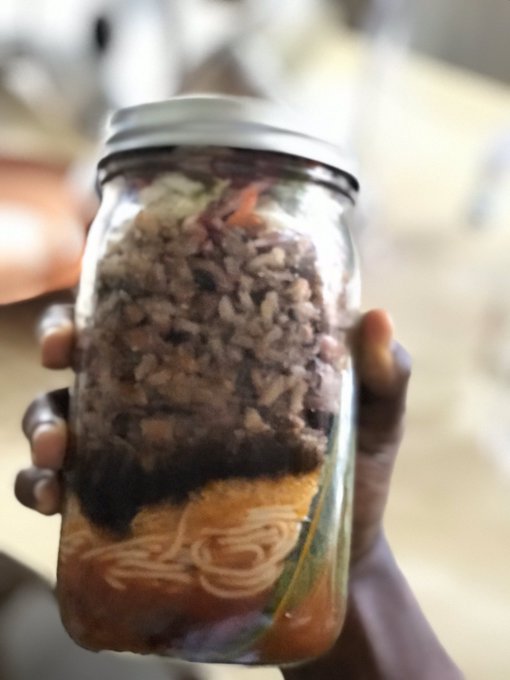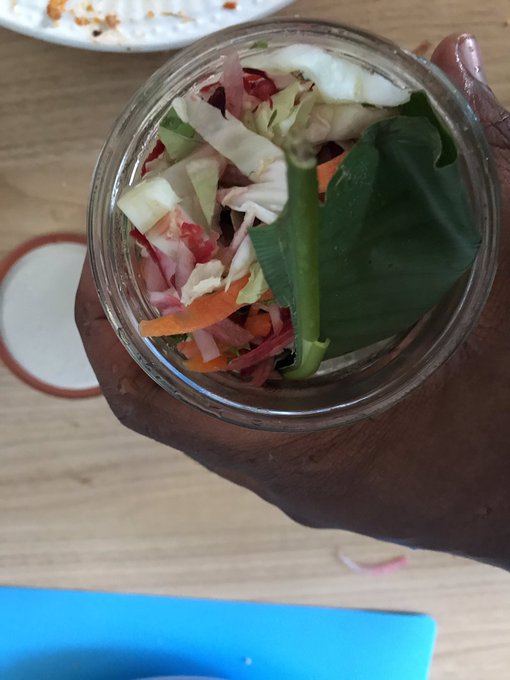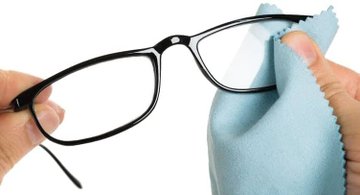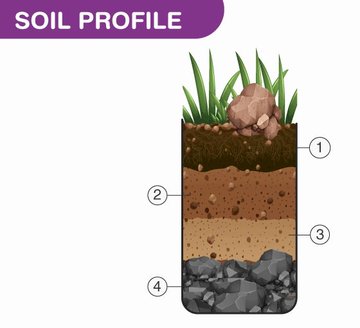 1,755 · Accra, GhanaTwitter Ads info and privacy668 people are talking about this
Please put the waakye where it belongs. Cus…. #WaakyeLivesMatter46Twitter Ads info and privacy15 people are talking about this
Waakye ne bibiaa 3cedis@KwekuMarch
On behalf of the Waakye Association of twitter i say Waakye on leaves >>> Waakye in a jar

#WaakyeLivesMatter93Twitter Ads info and privacy38 people are talking about thisWaakye ne bibiaa 3cedis@KwekuMarch
On behalf of the Waakye Association of twitter i say Waakye on leaves >>> Waakye in a jar

#WaakyeLivesMatter93Twitter Ads info and privacy38 people are talking about thisWaakye ne bibiaa 3cedis@KwekuMarch
On behalf of the Waakye Association of twitter i say Waakye on leaves >>> Waakye in a jar

#WaakyeLivesMatter93Twitter Ads info and privacy38 people are talking about thisWaakye ne bibiaa 3cedis@KwekuMarch
On behalf of the Waakye Association of twitter i say Waakye on leaves >>> Waakye in a jar

#WaakyeLivesMatter93Twitter Ads info and privacy38 people are talking about thisshit happens@herh_wisen
Why are you killing Waakye like this


Please let Waakye go


Waakye can't breath



waakye nso nanka y3di no wc plate mo



By force packaging

#WaakyeLivesMatter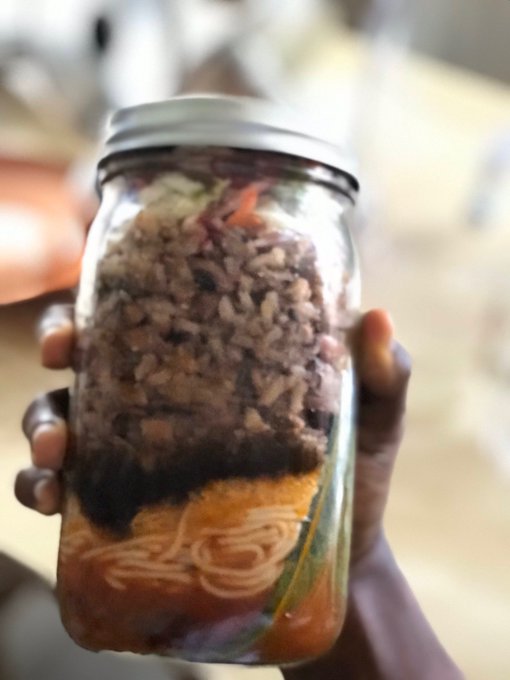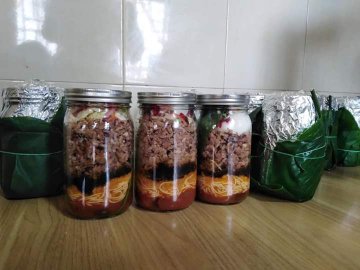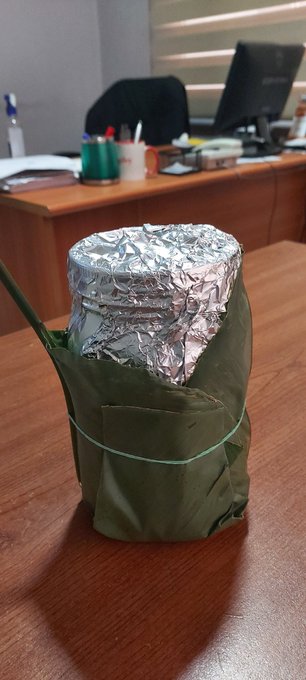 40Twitter Ads info and privacySee shit happens's other TweetsTwilight@obiaabaeny3
COVID-19 is not Ghana's biggest problem now….The person behind this is

‍

…i mean the person did this to Waakye of all foods..aww…anyway we will get dz out of the system and it will be folktales for facebook peeps

#WaakyeLivesMatter
391Twitter Ads info and privacy106 people are talking about thisSegtaa@chenpuopascali1
This is an abuse on #Waakye
It is sacrilege to do this
Some things are better left to be traditionally #WaakyeLivesMatter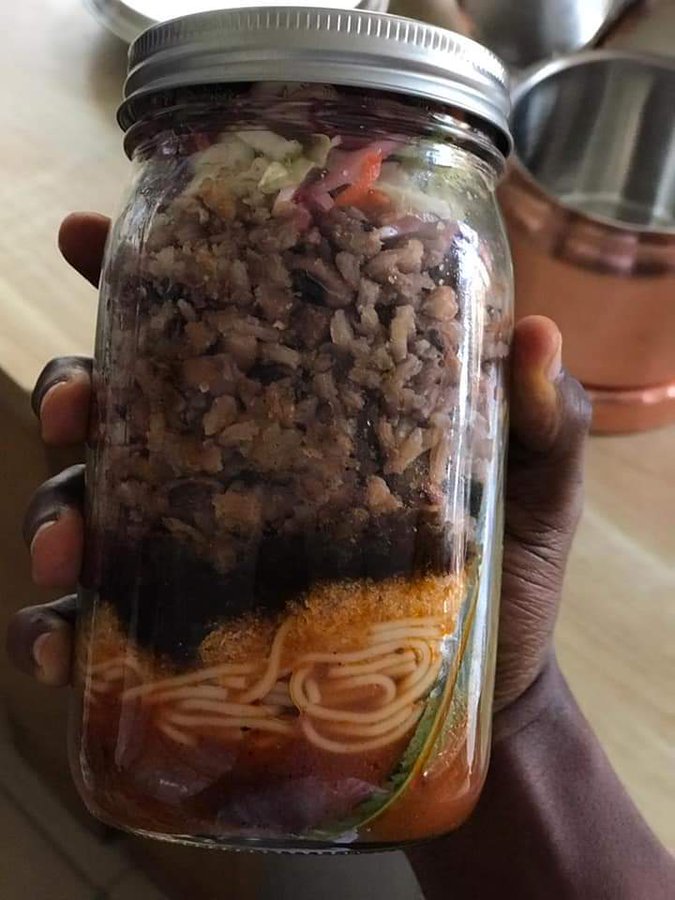 100Twitter Ads info and privacy16 people are talking about thisPeterFyent@peterfyent
Waakye is best eaten in leafs la.. bottle deiii ad3n, pls let the waakye be#WaakyeLivesMatter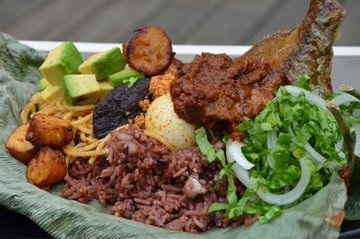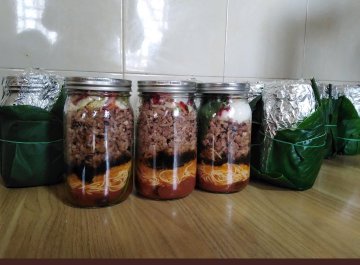 27Twitter Ads info and privacySee PeterFyent's other TweetsKingOfTheNorth@lord_teerexx
So whuz idea was this? This is unacceptable #WaakyeLivesMatter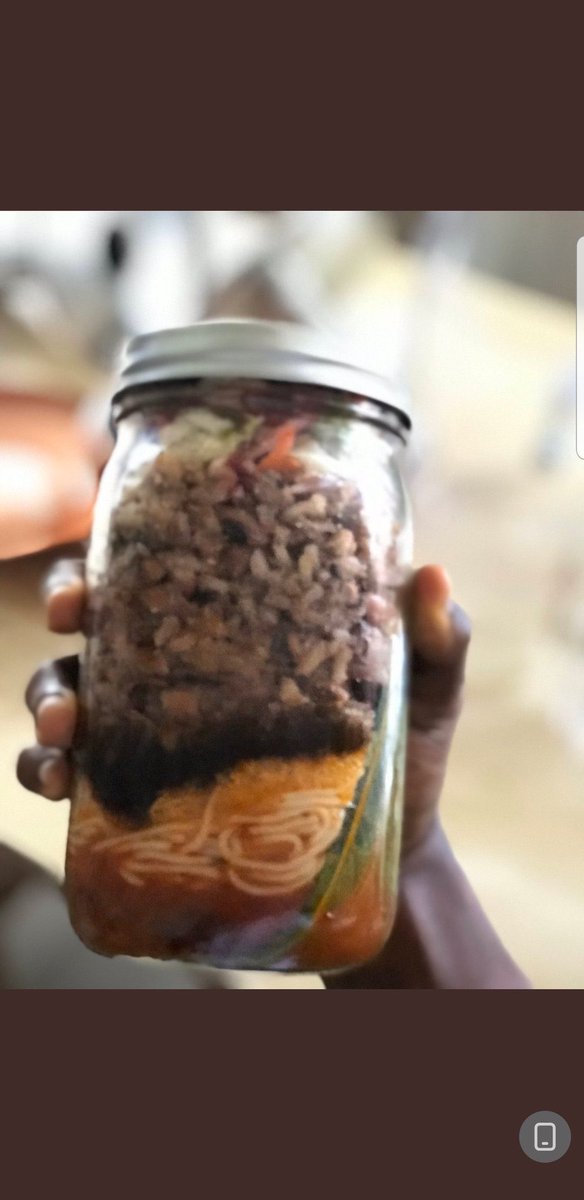 5Twitter Ads info and privacySee KingOfTheNorth's other TweetsLegendary Eight @dadisenTi
Imagine say adey buy meat 2 fish 2 and one wele edey mean say automatically the quantity of my waakye go reduce sia ly sie #WaakyeLivesMatter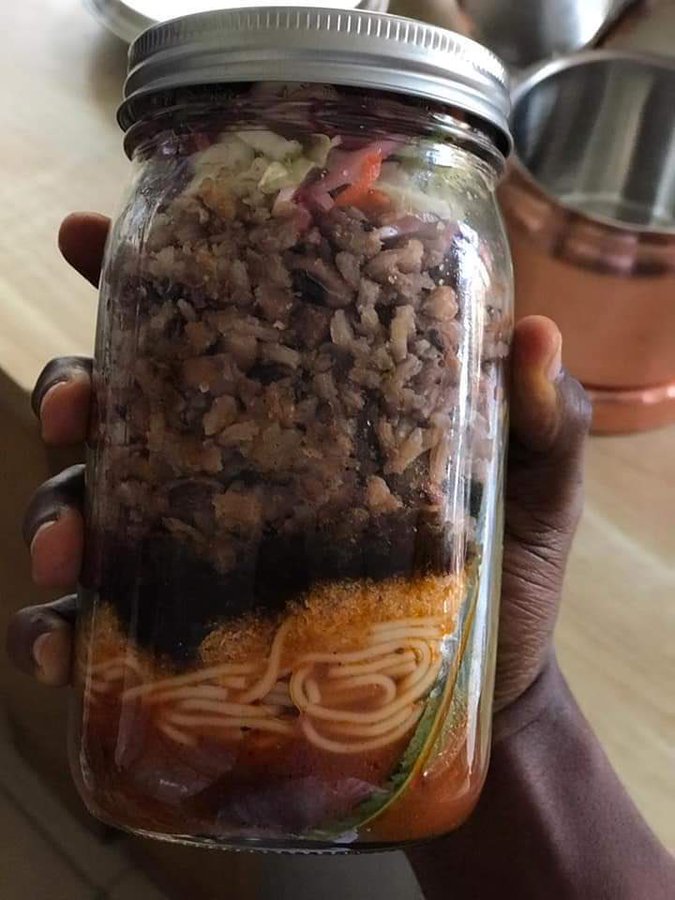 64Twitter Ads info and privacy23 people are talking about this
Source: www.ghanaweb.com