There is incessant fury as some people have taken to social media platform Twitter to express discontentment over what they say is nothing but racist and xenophobic in China's fight against Coronavirus.

Africans in southern China's largest city, Guangzhou, say they have become targets of suspicion and have subsequently been subjected to forced evictions. According to them, they have been rendered homeless having been evicted from their homes by landlords and turned away from hotels. That is not all. They claim they have been subjected to arbitrary quarantines and mass coronavirus testing as the country tightens measures to control the spread of the disease.

CNN reports that a publication on the People's Government of Guangdong Province's website on April 4 alleged that a Nigerian national with Covid-19 had attacked a Chinese nurse who tried to stop him leaving an isolation ward at a Guangzhou hospital. The report was shared widely on social media, and local Africans CNN spoke to say a racist backlash against the African community followed.

As at April 7, Guangzhou had reported 111 imported cases, including 25 foreign nationals. Among them, 9 were from Nigeria, 3 from Angola, 2 from the Democratic Republic of the Congo and 2 from Niger. Fearing a cluster among the African community, Guangzhou authorities upgraded the risk level of Yuexiu and Baiyun, the areas home to the city's two African enclaves, from low to medium, state-owned Global Times reported.

"COVID-19 control work is aimed at safeguarding both Chinese and foreigners' health and safety in the country, and procedures are carried out regardless of nationality," China's Ministry of Foreign Affairs spokesperson Zhao Lijian was quoted to have said at Tuesday's routine press conference.

But it does appear the explanation given by authorities leaves much to be desired. Disgruntled individuals are calling out the Chinese government, arguing that Africans deserve better while others are suggesting it is time for Africa to wake up from its slumber and unite.

Here are a few of the comments:

Miss Forson✔@lydiaforson
Dear Africa,

Rise UP- if we continue to go to the table as beggars,this is what we get in return.

Our story needs to change, we give too much to the world to continuously be treated like this.

Despicable#ChinaMustExplain https://www.cnn.com/2020/04/10/china/africans-guangzhou-china-coronavirus-hnk-intl/index.html …Africans in Guangzhou on edge as coronvirus fears spark anti-foreigner sentiment in ChinaThe African community in Guangzhou is on edge after widespread accounts were shared on social media of people being left homeless this week, as they say China's warnings against imported coronavirus…cnn.com195Twitter Ads info and privacy84 people are talking about this
#ChinaMustExplain Chinese people must be chased out of Africa, why Africa is mute or may be because they owe the Chinese government something,in return they sold their people to Chinese to do as they please with them?Twitter Ads info and privacySee I RUN MY OWN RACE's other Tweets
My biggest fear is that, China's actions are exposing African nationals to the Coronavirus and they may later deport them to their home African countries.

What happened to #StayHomeSaveLives?

Africans must rethink our relationship with China.#ChinaMustExplain #StayHome #Ebola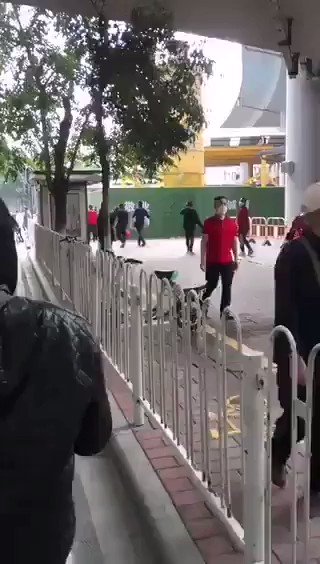 5Twitter Ads info and privacySee Maiestas 's other Tweets
I'ain't defending the chinese, but it's a discipline country dat follow their rules

. So de foreigners in Guangzhou city that are going through stress rn is literally cos of some recalcitrant black hustlers there,n thats affecting all the Africans in that city #ChinaMustExplain3Twitter Ads info and privacySee sugarkay's other Tweets
Being in South Africa and witnessing what was called Xenophobia, I safely say that where Nigerians are involved particularly in illegal dealings it will elevated as Xenophobia. I don't condone Xenophobia but a coin has two sides. #Xenophobia #ChinaMustExplain1Twitter Ads info and privacySee Her Majesty the 's other Tweets
Africa has a scarcity of resources because of a history of unsustainability if you mix this with debatable leadership and other social ills, an African possesses a thirsty need to seek a better life for their family and the next generation. #ChinaMustExplainTwitter Ads info and privacySee Mimi Ahava (Anna)'s other Tweets
#ChinaMustExplain what exactly? Explain what, you think other countries are as lawless as your dear African countries, there's absolutely nothing that China need to explain, this dudes deserves a jail time, perhaps that's what China needs to explain, why are they jailed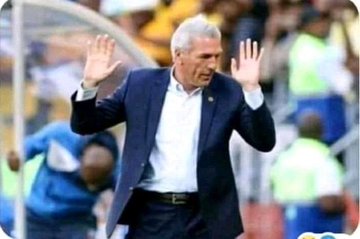 1Twitter Ads info and privacySee Gentle Giant's other Tweets
African must stay in Africa and ensure they run their countries properly. This is not only happening outside africa, even here in Africa when things go wrong the first people to blame are foreign nationals.let us build our countries to be habitabe for our people #ChinaMustExplainTwitter Ads info and privacySee Sgantsotso's other Tweets
I wake up and everyone is getting in their xenephobia bag with this #ChinaMustExplain hashtag. You can find whatever reason to be a prejudiced POS that suits you, it doesn't change that you're an idiot. 2 weeks of lockdown and you lose your damn minds.1Twitter Ads info and privacySee Fat Nose Mendoza's other Tweets
Why do South Africans think they're exempt from whats happening in China. You think the Chinese know the difference between a Nigerian & a South African when they deny you entry into shops? It's not about visas because an African diplomat was even assaulted. #ChinaMustExplain15Twitter Ads info and privacySee WASH your HANDS's other Tweets
Hmmm…
It's heartbreaking how some people have no love for humanity and their fellows.
Africans are the most hated, meanwhile we accommodate more expatriates and we show them maximum care.
Karma awaits you
In God we trust


#ChinaMustExplain #ChinaLiedAndPeopleDied
354Twitter Ads info and privacy219 people are talking about this
I cried today. Sitting in my room,on bed,many things. As a black girl in China,I have been subjected to a compulsory quarantine,even without no history of travel for the past 12months. I don't sleep well at night again,not knowing my fate the next day.APOTHECARY!@MOHD_Ks
First, how true is this?? #ChinaLiedAndPeopleDied #ChinaMustExplain
1Twitter Ads info and privacySee APOTHECARY!'s other Tweets
It is your right to want to live & work anywhere in the world Legally. It is not right to discriminate & abuse those who are in your country illegally. Use the right channels and quarentine the accused individuals because deportation is not viable right now. #ChinaMustExplain2Twitter Ads info and privacySee Mimi Ahava (Anna)'s other Tweets
I checked #ChinaMustExplain, saw South Afrcians roasting Nigerians. I don't know how bad Nigerians have spoilt SA with drugs or the inhuman treatment of Nigerians in China. But I know this; #Biafra is a scam! When they get into trouble they call on BUHARI instead of Nmandi Kanu!13Twitter Ads info and privacySee APOTHECARY!'s other Tweets
This is so sad


nw turn de whole thing to "Racist" can't take dis shit from China anymore, it's time African unite #AfricaUnion wise up bcos if we dnt take care our people out there in China will die on their streets am hurt.
#WHO #ChinaLiedAndPeopleDied #ChinaMustExplain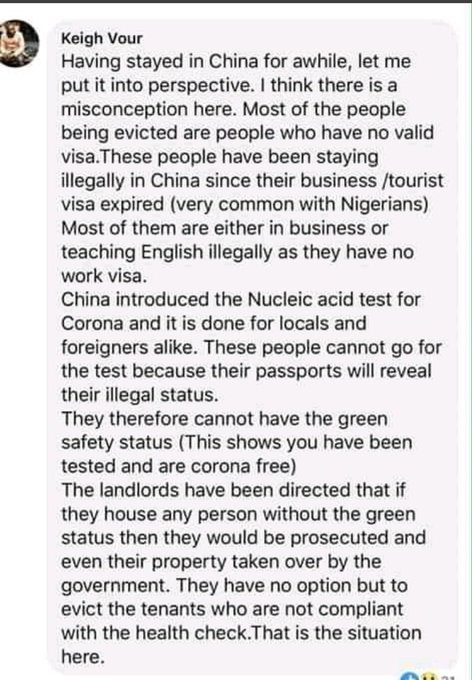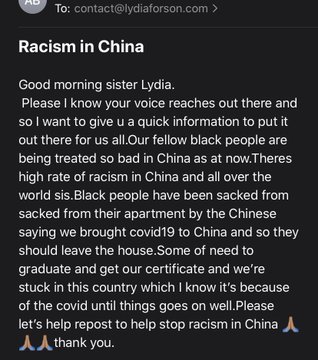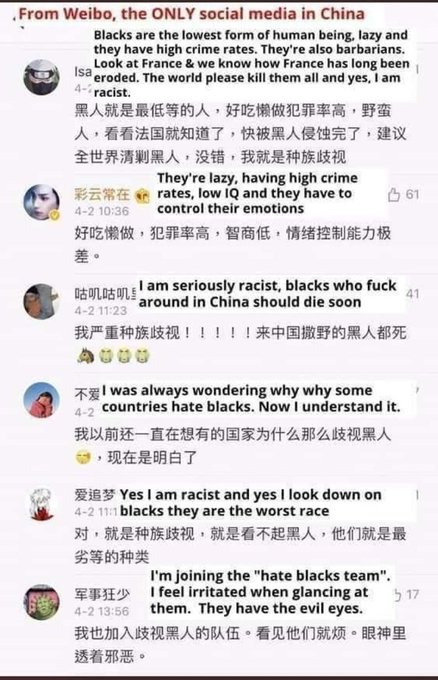 3Twitter Ads info and privacySee .TESHiE SARK™☆.'s other Tweets
Precious Chidiebere@Anamelechi2
Nigerians do not deserve this calamity.
CHINA CAN NOT BE TRUSTED. #China#ChinaMustExplain#ChineseBioterrorism#ChinaVirus19 https://twitter.com/Anamelechi2/status/1248882408092512256 …Precious Chidiebere@Anamelechi2@NigeriaGov @MBuhari kindly reconsider this potentially disastrous move

The Chinese hasn't been transparent in handling this virus
They media is replete with compelling evidence suggesting that #China deliberately created this virus#chinacannotbetrusted#ChinaLiedAndPeopleDied https://twitter.com/Anamelechi2/status/1248880938316152833 …Twitter Ads info and privacySee Precious Chidiebere's other Tweets
F*ck you, China. #ChinaIsAsshoe #chinaisracist #ChinaLiedAndPeopleDied #ChinaMustExplain https://twitter.com/demosisto/status/1248620700459356161 …Demosistō 香港眾志 ✔@demosistoThousands of Kenyan and African workers are now racially discriminated in Guangzhou #China. They are kicked out of their houses and forced to sleep on streets in chilly nights, with no food and water. They are even denied access to supermarkets. 1Twitter Ads info and privacySee grow up's other Tweets
Africa is better than any continent in the world but sadly Africa is the struggling continent

…
Africa Unite

#ChinaMustExplainTwitter Ads info and privacySee I REP PTA…'s other Tweets
Stay Home Stay Safe!!!@jaldeep14
Once this crisis passes, Every Country should think their Wider & Overdependent Economic relationship with #China in order to prepare ourselves for this kind of shocks in the strategic interest of one's own country. #ChinaMustExplain #ChinaLiedAndPeopleDiedTwitter Ads info and privacySee Stay Home Stay Safe!!!'s other Tweets
WTF is wrong with China.?



U have caused de whole world in greap with fear nd fvcken chinese virus now see how u are treating non citizens (Africans) in your country. This shit ain't jokes, are they forgotten Chinese lives here in some African countries.? #ChinaMustExplain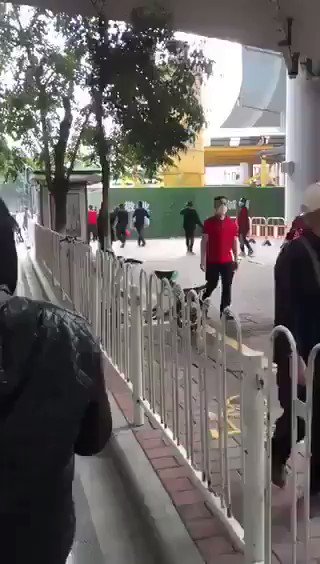 15Twitter Ads info and privacySee .TESHiE SARK™☆.'s other Tweets
Chinese must not treat Africans unfairly or poorly.They must remember how this all started. Chinese are welcomed in Africa #ChinaMustExplain2Twitter Ads info and privacySee Paul B Gibson's other Tweets
Lindinkosi Booi@lindinkosi_booi
What wrong has a black

child

ever done? Why are we being subjected to slavery and torture in the 21st century? Who made the light skinned people superior?Is this what we are meant to do in this world

?#ChinaMustExplain · Soweto, South AfricaTwitter Ads info and privacySee Lindinkosi Booi's other Tweets
Source: www.ghanaweb.com