Founder and leader of the Alabaster International Ministry, Prophet Kofi Oduro has made some revelations about the New Patriotic Party(NPP).
According to him, the NPP is too petty when it comes to who becomes what, all because of tribalism.
Prophet Oduro stated that the Ashanti's and Kwahu's were too tribalistic that is why they discriminated against Akyem's and Ewes because they consider themselves to be more human than others.
In rebuking them, the prophet advised them to stop being tribalistic. "Listen carefully ! Are you the only people considered humans? Stop being tribalistic and embrace everyone," he noted.
Prophet Oduro said that they were doing that to internationally make the president fail.
He said: "Now, the Ashanti's are claiming that they wanted an Ashanti man to be flagbearer and not an Akyem person to lead the country."
According to Prophet Oduro, they were doing everything possible to prove that Akyem's are no better; thus their plans to sabotage the president.
He concluded by saying if he were the president, and was being given godly counsel, he would simply fire them.
Meanwhile, in playing the tribal card, founder and leader of Glorious Wave Church International. Prophet Badu Kobi, has taken a strong swipe at Ashanti women.
YEN.com.gh has sighted a controversial video of Prophet Badu Kobi speaking to his congregants. 
According to the controversial prophet, women who hail from the Ashanti region are greedy, materialistic, disrespectful and money conscious.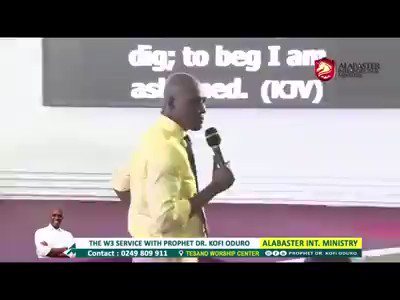 Bright Kankam Boadu@TheOnlyBKB
Eeeiiiiii! Seriously?!!5864:24 AM – Jul 28, 2019 · Kumasi, GhanaTwitter Ads info and privacy298 people are talking about this
Source: yen.com.gh